It's the first time I shot a gig at the main venue of the O2, and I was pretty excited when B&S Magazine's editor called me to ask me to cover the concert. So as I was getting ready,  I looked at the details provided by our contact, and realized they were advising us to bring "Long Lenses". Oh god, I thought. They clearly mean 400mm and above, and I have nothing more than a 200mm.
So, here I am, in the sound booth, 150m away from the stage, trying to get some of the action in the frame. I had brought my canon 350D along with my main body (5D Mk II) because the sensor being smaller, it would turn my 70-200mm into a 105-320mm! It's still not enough, but it's a little better. I still shot some wider frames with the 5D at full size (21Mpx) knowing that I will crop a 350px square out of that for the magazine – this is the format of the site. That way, I managed to get shots both for the magazine and my own portfolio.
Anyway, it was another difficult one. Shooting a gig with the wrong gear doesn't help. But it allowed me to approach it differently, and i learned a lot. Now onto the photos.
First off, the opening act: Pixie Lott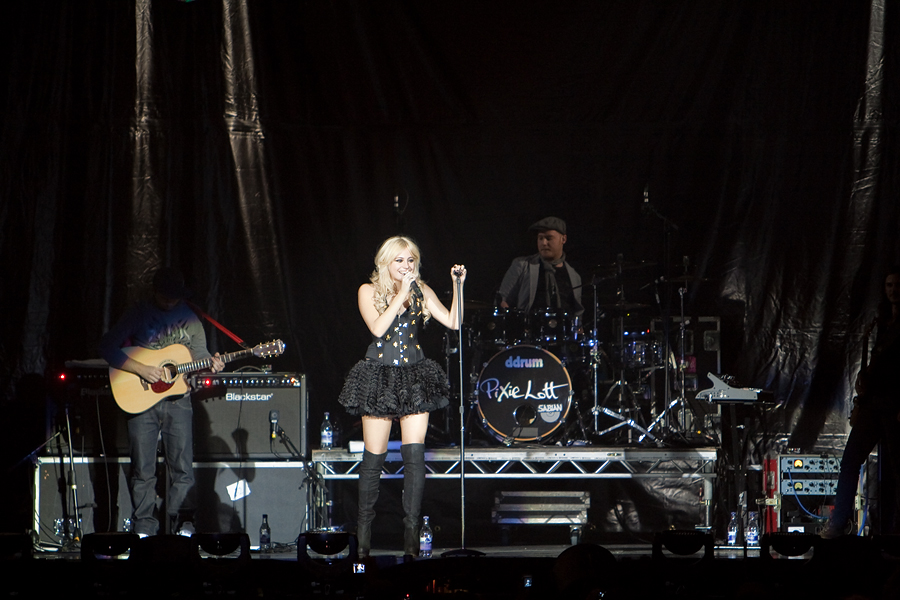 And of course, Rihana:
No Comments