I have been a big Maxwell fan for over 10 years now, and I was waiting for his return to Europe for quite some time. So when the new album "BLACKsummers' night" was announced I contacted B&S Magazine and told the editor he had to get me this gig! And thanks to him it happened.
Now I got there, all excited, and the first surprise was that I seemed to be the only photographer… But once I got to the pit, the security guys told me that Maxwell's management was not allowing anyone in the front of the stage, and that I had to shoot from either side. I could not move from side to side once the gig would start. And as you guys probably know by now if you have been following my blog, we are only allowed to shoot the first 3 songs with no flash. It's not systematic, but almost.
Then the gig started, Maxwell appeared on stage from behind the curtain. The lights went off, and to my surprise, he was only lit from one side… And yes, you got it, my second surprise: it's lit from the other side! Turns out there was another photographer, and lucky she was to be on the right side!
So here we are, hit the jump for a series of dark silhouette on the stage…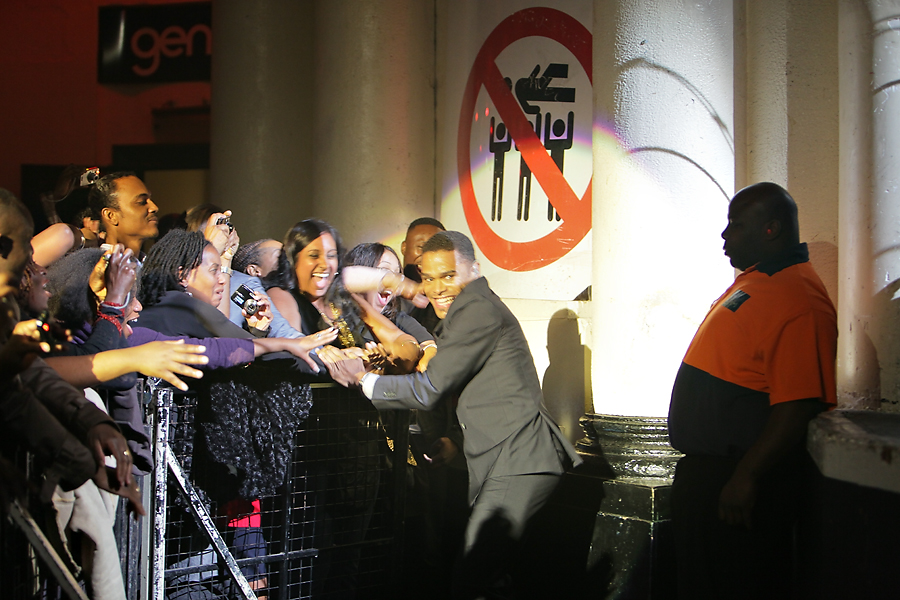 No Comments