So yesterday I covered the last event from the RSA. A very interesting and educating evening, I have to admit. All the designers made RDI are amazing people, who have contributed to the design world in such a way you would never guess. Some have designed elements of the James Bond movies, like one of the supercars. Some others created pieces of furniture and other concepts that made it around the world.
So as each new RDI was introduced, his/her work were shown, explained and commented on the big screen before receiving their awards. Here are a couple of shots of the short evening: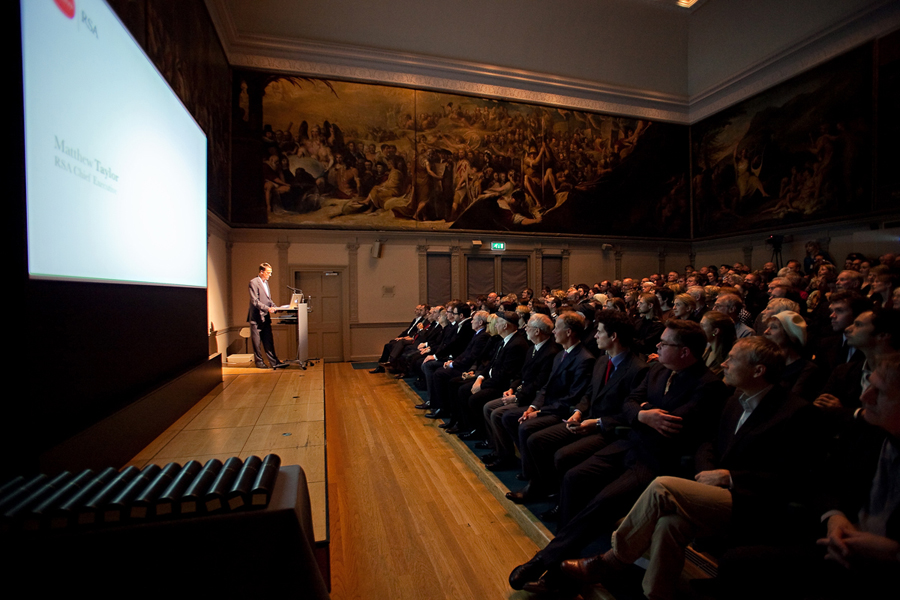 And you can follow them on twitter here.
No Comments